WELCOME TO THE COURTYARD CAFÉ
Our Courtyard Café is OPEN! There's no need to book, with plenty of tables in our Courtyard and the field at the front of the farm shop, just come and along and take a seat. Our Courtyard Café tables are covered by a tented roof, so we're ready to welcome you whatever the weather!
The Courtyard Café's street food inspired lunch menu, is served from 11am to 4.15pm. We're taking orders online – It's quick and simple to order either when you arrive at your table or if you're in a hurry you can pre-order online for your chosen date and time. If you can't order online then please give us a call on 01924 267202.
Joining us for breakfast, coffee & cake or one of our famous pulled pork sandwiches? Pop into The Farm Shop where our Food to Go Counter serves food from 9am to 4.30pm.
We look forward to welcoming you soon!
COURTYARD CAFÉ OPENING TIMES
  Monday ................ 11am - 4.30pm
  Tuesday ............... 11am - 4.30pm
  Wednesday .......... 11am - 4.30pm
  Thursday ............... 11am - 4.30pm
  Friday .................... 11am - 4.30pm
  Saturday ................ 11am - 4.30pm
  Sunday ................. 11am - 4.30pm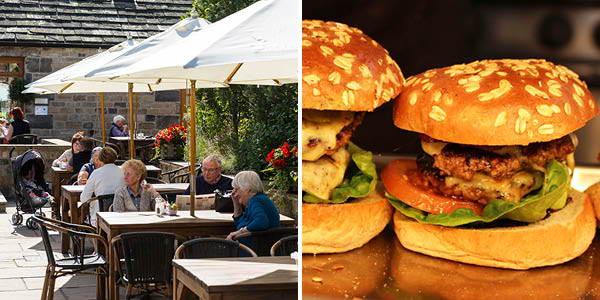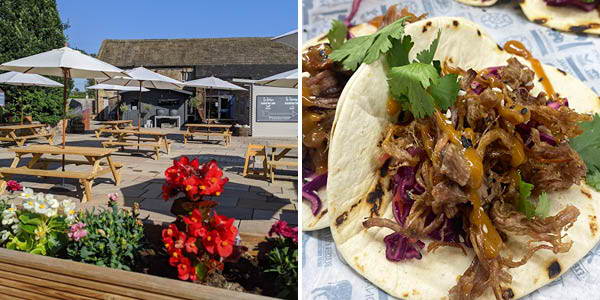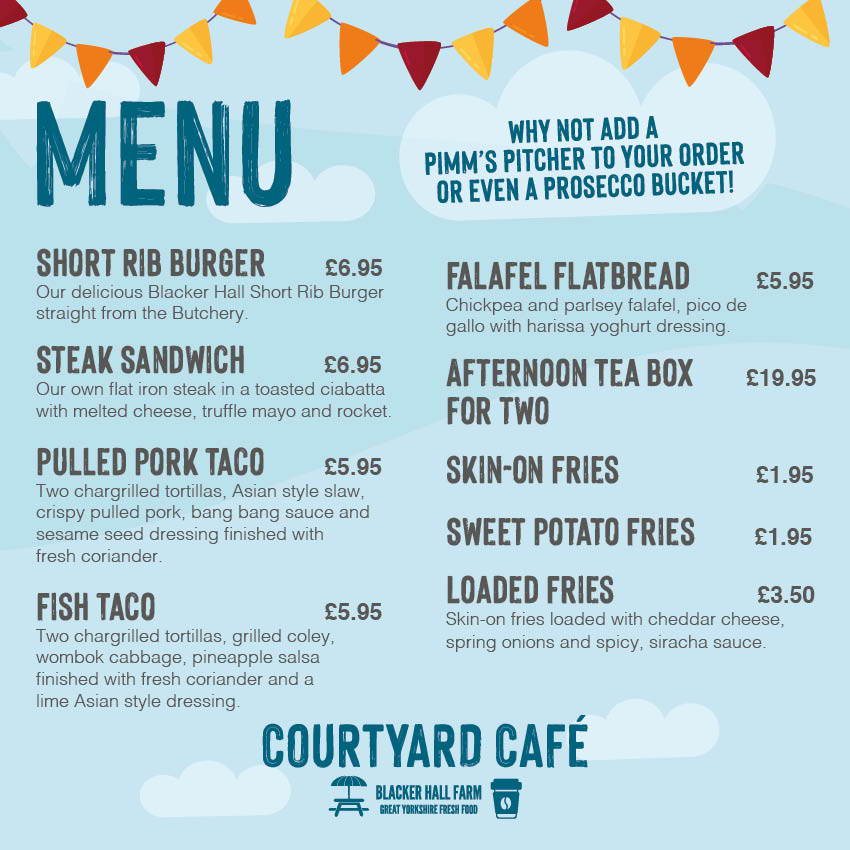 Our Courtyard Café tables are all unreserved, just turn up and take a seat.
Scan the QR code on your table and browse the menu. Or pre-order at anytime by clicking the button below
Choose your food and drinks, place your order and pay online.
Sit back and relax and wait to receive a notification when your order is ready for you.
When you receive your notification, letting you know your food is ready, head to the collection point in The Courtyard to pick up your order.
Return to your table and enjoy your freshly prepared, delicious food.
If you're not able to order online simply call our customer service team on 01924 267202 and they'll place your order for you.